About The Academy
Our Approach
The Academy puts behavioral health tools into the hands of community-based organizations and other social service providers who have meaningful opportunities to start conversations and provide help.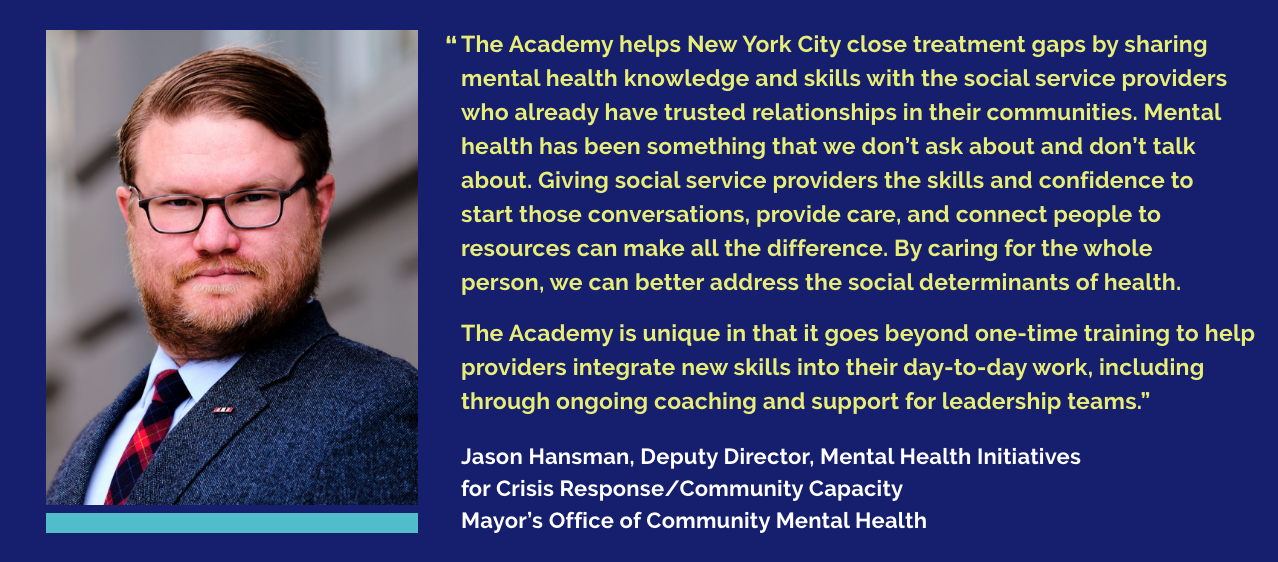 CUNY SPS launched the Academy with funding from the Mayor's Office of Community Mental Health and the Mayor's Office for Economic Opportunity in FY21. This funding makes it possible for the Academy to offer a range of free programs to NYC social service providers. The Academy reflects our shared commitment to strengthening community-based solutions for related social, economic, and behavioral health inequalities. We build on the lessons of Connections to Care (C2C) to uplift the unique ways social service providers can help advance more equitable and effective behavioral health care.
The Academy team brings expertise in community-based behavioral health, social services, and adult learning. We collaborate with diverse experts who share the Academy's vision and values. We draw from lived experience; work in community settings; relevant research and practice; and, experience helping others successfully learn and use new skills.
Deliver high quality programs
Center community capabilities
Address systemic harms
Support agency and growth
Featured Facilitator
Nicole Alston, MSW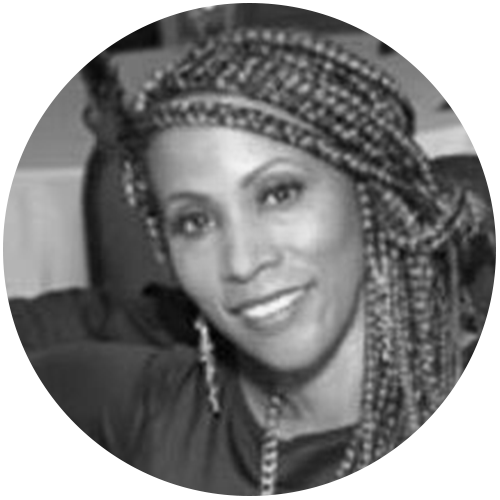 Nicole is a social worker, with a particular expertise in grief, who works as an Affiliate with the Center for Prolonged Grief at Columbia University. She has served in various capacities over many years, including community liaison, recruitment coordinator and independent evaluator for several of the Center's studies. She has served in both clinical and non-clinical roles providing grief support, including pediatric social work, group facilitation and development of grief curriculum for schools.
More recently, she served as an associate producer of The Color of Care, a documentary film produced by Oprah Winfrey's Harpo Productions in partnership with the Smithsonian Channel. Nicole is a Social Work Health Futures Lab Fellow – a Portland State University School of Social Work project funded by the Robert Wood Johnson Foundation. Nicole holds an MSW (advanced generalist practice and programming) from Columbia University.