Courses at The Academy
We offer free courses to non-profit social service providers in New York City, including community-based organizations and City or State agencies. Academy courses focus on relevant, actionable behavioral health tools. They range from brief trainings to comprehensive certificate programs, and support professional and personal growth for individuals, teams, and organizations.
The Academy's free courses are currently delivered virtually.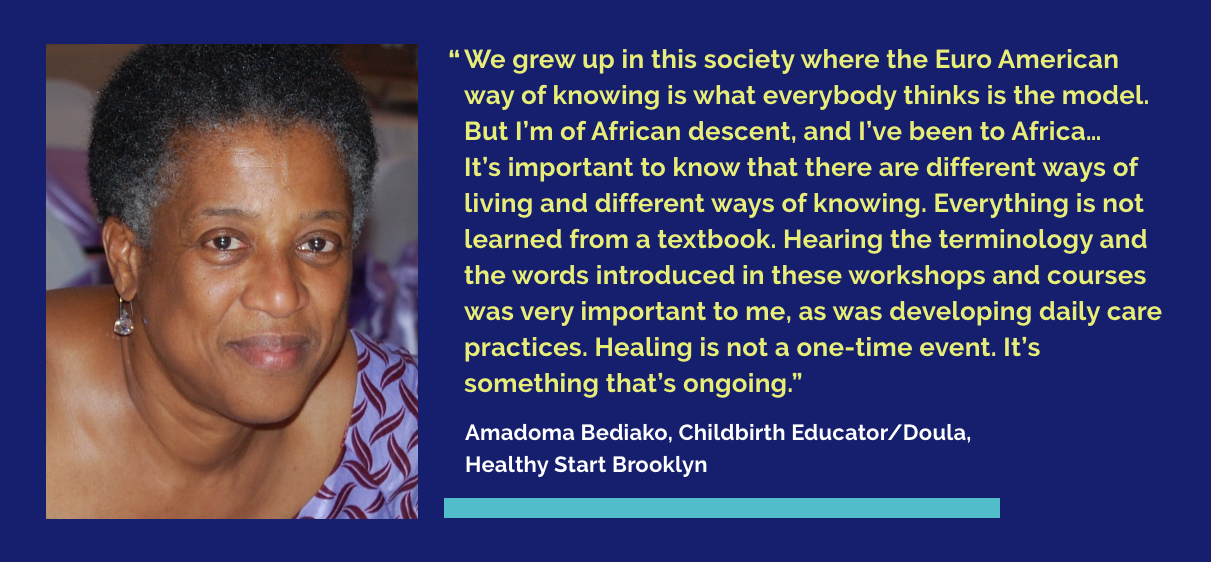 Conversation & Speaker Series
These conversations and events highlight diverse expertise for improving community behavioral health and advancing equity. You'll learn helpful practices, perspectives, and research to demystify behavioral health topics and support yourself or others.
These courses build behavioral health knowledge in specific topics, equip you to apply helpful practices, and create a foundation for further learning. They range from brief trainings to deeper multi-session, cohort-based courses.
Skills-Based Certificate Programs
The Academy's certificate programs deliver comprehensive support so individuals, teams, and organizations can apply evidence-based skills in real-world settings. They include training, ongoing coaching, and implementation support to help you strengthen skills and make practice changes.
"I find it really helpful that this course focused not just on skills to use with clients, but also how we can use these tools ourselves. It is always so easy to forget about ourselves in a field that provides for others."
Participant, Managing Stress and Building Resilience During COVID-19
"I find it hard to address a topic like grief with the people I work with because grief is a reality in my own life. In a way, we are both grieving, with the difference that I know about their grief and they don't know about mine. This workshop helped me to find a way to solve that tension."
Participant, Grief: Let's Talk
"This course was so timely. There are many more concepts, frameworks, and practices to implement and to build upon that I've taken away from this course."
Participant, Deep Roots: Tools for Healing Mass and Intergenerational Trauma